Sunday Service 2/May 2021@tgtcm Coventry Online
How God is good? Why and How God is Good? Is he just? How?
Reading of this Sunday from (Exodus 34: 5-35)
5 Then the Lord came down in the cloud and stood there with him and proclaimed his name, the Lord. 6 And he passed in front of Moses, proclaiming, "The Lord, the Lord, the compassionate and gracious God, slow to anger, abounding in love and faithfulness, 7 maintaining love to thousands, and forgiving wickedness, rebellion and sin. Yet he does not leave the guilty unpunished; he punishes the children and their children for the sin of the parents to the third and fourth generation." (Exodus 34:5)
For I will proclaim the name of the LORD; ascribe greatness to our God! "The Rock, his work is perfect, for all his ways are justice. A God of faithfulness and without iniquity, just and upright is he" (Deuteronomy 32:3-4, ESV).
Is God good to you or to your life? How about to your church? To answer this question, we will see first our relationship to God and how God affects our life. When is the point in your life that God appeared to you? If you don't realize who is God to you, it is a problem, but it is not so much when you heard it from somewhere, either from your friend, or community or from the church… But let us know the name of God that we found in the scriptures and think if any of these applies to your life or happened to be that being in your life.
Now ask yourself if Who God is? Who is God to you? But why is it important to know who is God to you and if God is good to you or to the church? Why? what is it gain to us?
My brother or sister, if you have a question like these? it is a big big problem, why? Because it only implies that you don't know God at all. You are under the level of question if there is God, who is he? what is he doing of his existence what is his rule? You know??? is it not a big problem? Indeed, it is….
On the other hand, I can see that you are in the church I would presumed that you are Christian and that you know God, and you believe him, because if you don't believe God, then you are not here, you are not a member of this church, right ? Now that you are here, you believe God, you accept God into your life, now think… is God good to you? If yes , why can you say that? what he did in your life that make you say that? How he changed your life in a positive way?
Next if you let God into your life, and put yourself that you follow what the teachings in the church, like love your neighbor, being good at work, do not steal, do not envy or jealous, you did not violate Exodus 20:16: "You shall not bear false witness against your neighbor." This principle includes all forms of lying, you did not committ adultery, do not covet thy neighbors wife, you know… the being good in the society according to even human standards… say the Law of the land, so you say you a good, because you did not commit any crime, you do not have a civil dispute… so you are good right? Okay you are good, lets say… But are you good enough for God? Are you good enough for God, to make him turn his face towards you and give his attention to you? But then, let me not judge you, because you know that I don't know you much, and to and fro, I am not even a member of your family, I am not your mother nor your siblings that you grow with, and the less, lets say I am not your best friend… so lets find out together…
In Romans 3:11-18 what it says?
-It says that we are sinners, Right? no one, not even one. So how can we be good? IF none of us, no one on this earth have no sin, not even Moses, not Noah, not abraham, not David, nor Solomon, nor Jacob, Joshua, not Peter, not Saul or Paul, not Simon, nor the Pope, nor the Pastor, the ministry, and other whom you say who went to church Every Sunday, not Bill Graham, not anyone. The more, not me and not you… So how we could reconcile ourselves, so we deserve the kindness of God, the blessings, the mercy, the grace???
Indeed no one. So if there is no one, there is none, there is no hope for us being deserving to be called Good". If God is good, and we are not? who or what can link us to God, when we do not deserve, worthy of his affection? Is it not just right that God has every right not to care, that is just right… That is why it is very significant that we understand the birth of Jesus Christ.
"16 "For God so loved the world,So, what does it mean that God is just? What does his justness mean for us?
The Oxford dictionary explains that someone or something that is "just" is "behaving according to what is morally right and fair." Considering the use of the word "just" in Scripture as well as in modern language, other synonymous words might be "accurate" (as in measurement), "correctness" (as in a judgment), and, of course, "righteous" (as in a description of a person's condition).
Therefore, for God to be just means that he is consistent, virtuous, innocent, and right. And since his justness is part of his immutable nature (meaning it cannot change), then he is always right and just in whatever he does.
But as clear as that definition might be, many people have issues with God's justness that inhibit them from fully understanding it. The following are four common problems that many people encounter when considering the justness of God.
Firstly, many people judge God according to their own finite, changing standards. Instead of God being the standard for his own righteousness, they use themselves or their own opinions as the standard or ruler. This results in an inaccurate theology that confuses truth and reality because the human heart is "deceitful" beyond our own understanding (Jeremiah 17:9).
To take it to the extreme, common post-modern thinking is that there are no absolute standards of morality, resulting in everyone's judgments of right and wrong being completely arbitrary. But God's justness is based on his own standards of righteousness because he alone is God (2 Peter 3:9). This is important because if God is not actually completely righteous and purely just or if he has the slightest lack in judgment, then he is no longer fit to be God.
Secondly, many people struggle with the concept of God's justness because humans are very good at being partial, which affects our view of God. We easily give ourselves grace by thinking that our sins (or the sins of those we care about) are insignificant while placing harsh judgments on others for similar or even lesser offenses.
But no matter what the sin might be (such as lying, cheating, stealing, lusting, or cursing), we are essentially committing "cosmic treason" against God's holy kingdom (as R.C. Sproul calls it), resulting in the highest level of consequence: Death and Hell (Romans 6:23; 2 Peter 2; Matthew 10:28).
Thirdly, another common "pothole" that many people run into when trying to accept God's justness is confusing our own ideas of fairness with justness. Fairness has to do with equal distribution without discrimination. But while fairness might seem to work at times, it is actually a very low standard of thought (especially compared with justness). For example, if a mother was giving cookies to her children and wanted to be fair, she would give them the same size of cookie no matter their size, age, metabolism, or reaction to sugar.
But for her to be just, she would have to consider those factors and adjust the cookie size accordingly. As it plays out, fairness might make all the children momentarily happy, but justness will result in a better life lesson and healthier children, especially if one of the children is diabetic! Even in this simple example, we can see where it is better for God to be just than fair.
If God was fair, then either everyone goes to Heaven no matter what kind of life they've lived, or no one goes to Heaven because none of us deserve it, as Paul clearly explains in Romans 3:9-20. This is how God is all-powerful and all-loving, as well as just at the same time in the midst of the existence of evil in the world.
A fourth common difficulty with accepting God's justness comes when we misunderstand his more palatable or pleasant attributes (like mercy and love) for a lapse or instability in his character. This particular confusion is not surprising because in order for God to be merciful to some people and not to others can seem contradictory and create dissonance in his character.
But this only happens if you remove the Gospel of Jesus Christ from the equation. This is why a biblical understanding of the gospel is paramount to a proper concept of who God is. God is not inconsistent or subject to passing whims or personal favoritism.
Instead (as John Barnett explains in his article), because of Jesus' substitutionary atonement on the cross, God can remain just in his judgment of the lost while still giving mercy to those who, by faith, have received the forgiveness of their sins. This is what the writer of Hebrews meant when he wrote that "…without the shedding of blood there is no forgiveness of sins" (Hebrews 9:22, ESV).
However, if we work past these (and no doubt other) difficulties and begin to understand God's justness for what it really is according to Scripture, then we will see it as a beautiful attribute of God that we cannot help but be grateful for.
Because of God being just, not only will sinners be punished, but (as I stated above) we can be saved from that punishment because of the gospel in the same way that Noah and his family were saved from the flood in Genesis 7 or Lot and his family were saved from being destroyed in Sodom as seen in Genesis 18.
In fact, the very justness of God (and his law) illuminates his love, grace, and mercy in a way that nothing else could because not only is God just, but he is our justifier — meaning he alone has the power and ability to make us righteous before him. As Paul laid out for us:
For all have sinned and fall short of the glory of God, and are justified by his grace as a gift, through the redemption that is in Christ Jesus, whom God put forward as a propitiation by his blood, to be received by faith. This was to show God's righteousness, because in his divine forbearance he had passed over former sins. It was to show his righteousness at the present time, so that he might be just and the justifier of the one who has faith in Jesus (Romans 3:23-26, ESV).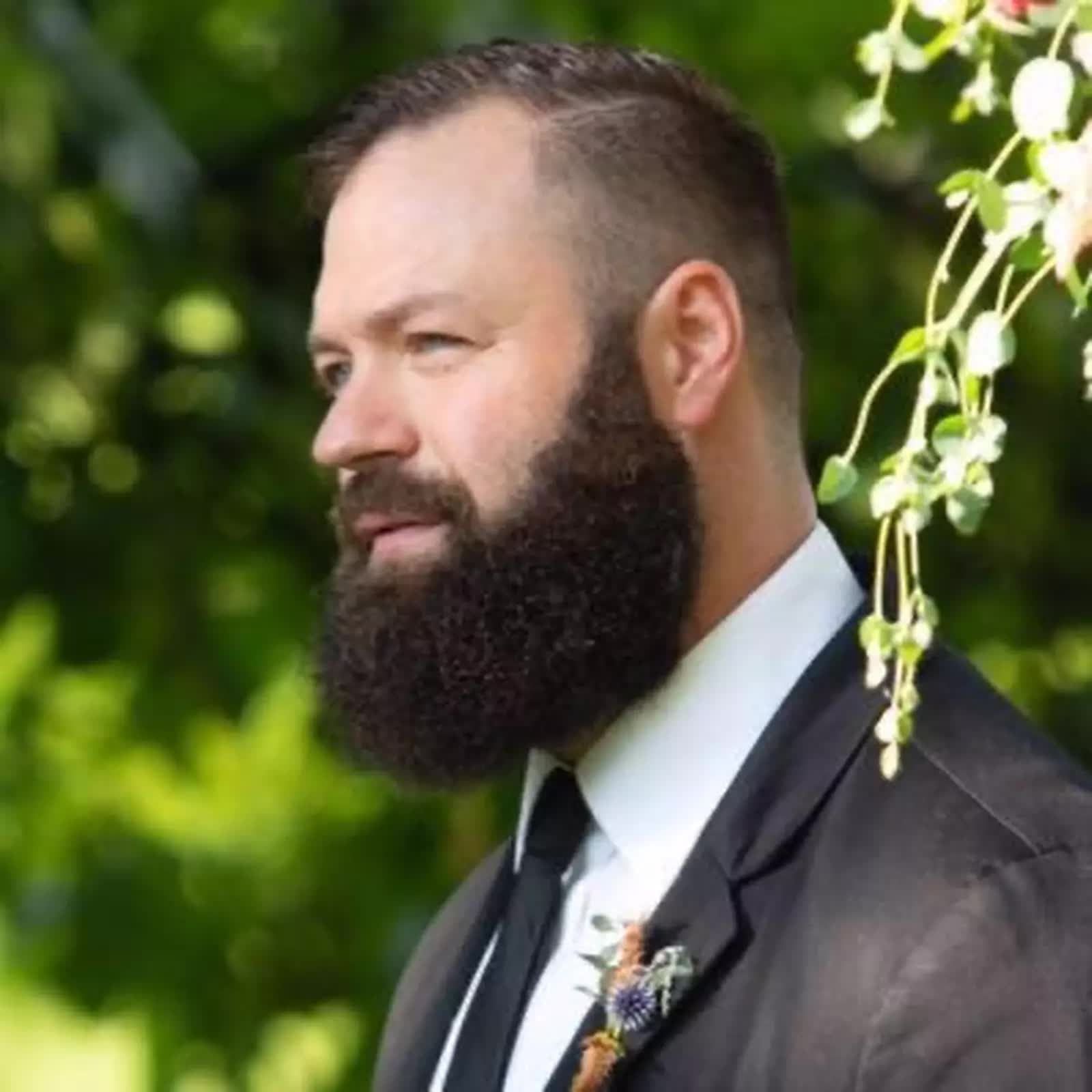 Robert Hampshire
is a pastor, teacher, writer, and leader. He has been married to Rebecca since 2008 and has three children, Brooklyn, Bryson, and Abram. Robert attended North Greenville University in South Carolina for his undergraduate and Liberty University in Virginia for his Masters. He has served in a variety of roles as a worship pastor, youth pastor, family pastor, and most recently as the Lead Pastor and Planter of Village Church in Churchville, Virginia.
Annotations